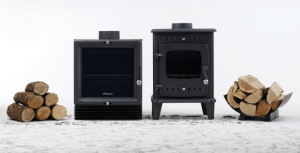 Over the last 50 years Worcester has been chosen by millions of homeowners across the UK on their award winning quality and excellent wood burning stoves and value products. With an amazing range of heating products Worcester know that warmth is the heart of the home, and they will keep you warm and cosy throughout the year.
Winning 'Which? Best buy guide' six years running and being part of the Bosch group, you know you are in safe hands when you buy from the UKs largest heating brand.

Worcester Green Style Wood Burning Stoves
Elegantly made, real fire Greenstyle stoves come in contemporary and traditional styles as well as a range of sizes which means you won't have a problem finding the one right for your home. Using air-wash technology, the glass on the fire stays clean and doesn't fog, giving you a clear view of the flames.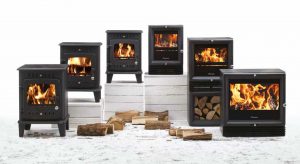 Reliable & Efficient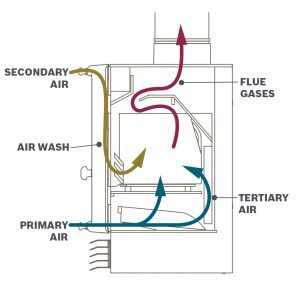 Worcester's Greenstyle stoves are designed with the latest clean-burn technology, producing higher heat with lower emissions.
The stoves are between 74% and 86% efficient, some of the highest efficiently levels possible for a wood burning stove. As every Worcester stove is DEFRA-exempt they are approved for use anywhere, even smoke control areas.
The Worcester wood burning stoves range are tested to the highest level of safety and efficiency using high grade robust materials and a meticulous manufacturing processes to ensure each stove lasts.
From impact resistant glass and heat resistant paint to easy air control leavers to change the size of the flame and a retaining bar stop wood falling out when the door is opened,  with Worcester stoves you know you're getting the best.
Hanbury Cast Iron Wood Burning Stove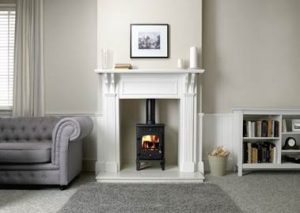 The Hanbury is a range of classic cast iron wood burning stoves. Formed using premium Worcester moulds they have class A strength and resistance to cracking, making them last year after year.
This timeless design fits perfectly in traditional and contemporary homes.
Available in different sizes and outputs and finished in a matte black the Hanbury Greenstyle stove will look fabulous in any home.
Cast iron wood burning stoves retain the heat long after the wood has burnt out, generating warmth for extra time. The Hanbury stoves feature a large glass window to enjoy your fire as well as a hearth ash catcher which purpose is to catch hot embers making cleaning the stove much easier.
The Hanbury 4 – The smallest stove in the range with a 4.2kW output and 86.1% efficiency.
The Hanbury 5 – The mid-size stove with a 5.0kW output and 78% efficiency.
The Hanbury 8 – The largest stove in the range has a 7.7kW output and is 78.3% efficient.
Our qualified installers at Zigis can advise you on which size stove would be the best suited for your home, and answer any questions you have.
Bewdley Steel Wood Burning Stove
Made from high temperature resistant steel, the Bewdley is a range of sleek and smooth steel wood burning stoves. You can guarantee this stove will liven up any room with its stylish design and large uninterrupted glass panel the flames can be easily seen creating a breath-taking visual experience.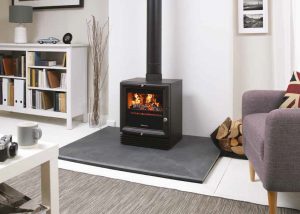 Available in different outputs and sizes this steel wood burning stove is designed for any room. The steel body means there is a rapid heat up time and a very high heat transfer rate. The steel used by Worcester has been designed to minimise heat spots causing distortion in the body of the stove.
Ideal for more contemporary homes the Bewdley range is also available with a complementing wood store, this doubles as a base creating an attractive freestanding stove in your home. Coming in a sophisticated matte black finish the Bewdly range is a stylish addition to any room.
The Bewdley 3 – The smallest model in the range with a 3.9kW output, and 80% efficiency.
The Bewdley 5 – The mid-size stove has a 4.9kW output and is 82% efficient.
The Bewdley 8 – The biggest stove in the range has an impressive 8kW output and is 74% efficient.
Find Out More
For further information on the Worcester wood burning stoves or any other heating solution for your home, please contact us today or come into one of our showrooms and talk to our friendly and experienced staff.