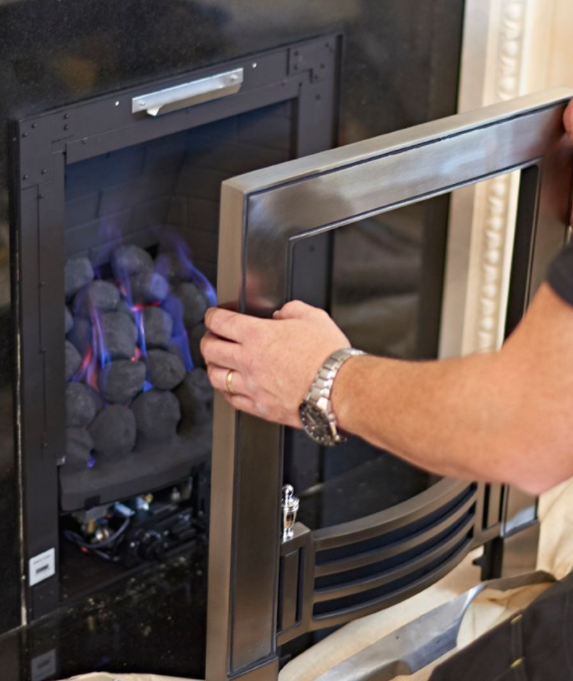 Gas fires are one of the safest ways you heat your home.  To keep them safe and in good working order, they need to be serviced every year by a registered Gas Safe engineer.
Our engineers at Zigis have years of experience and have been fully trained by the manufacturers to a very high standard.  They are all Gas Safe registered so you have the peace of mind that once your gas fire service has been completed your fire will be safe, in good working order, and operating to its full efficiency.
Another reason to make sure your gas fire is regularly serviced is that many gas fire manufacturers now offer extended guarantees, some up to 15 years.  These guarantees are normally only offered when your gas fire has been serviced annually.  Your yearly service can be recorded on the service page of your manufacturer's manual.
Our Gas fire service
Our engineers are experts at servicing all types of gas fires. They will thoroughly clean the fire and ensure the gas jets are clear and working properly and that all working parts are checked and tested. They will also test the flue to make sure it's free from debris and blockages.
We can supply any parts that are found to be worn or in need of replacement, which can be fitted by our servicing engineers. We will also be more than happy to contact your gas fire manufacturers to resolve any warranty issues.
Servicing saves you money
It is important to have your gas fire serviced before any failures occur.
Servicing a gas fire will normally just take a couple of hours but its time well spent as keeping your gas fire serviced regularly will prolong the fires working parts by an estimated 70% and extend the life of your appliance.
If you want to book a gas fire service or want to find out more about our gas fire service then please contact us today.