With over 50 years' experience manufacturing fires and fireplaces, Elgin & Hall are a leading British manufacturer and chosen by homeowners across the UK for their quality and timeless designs.
Marble Fireplaces
Micro marble is the classic material associated with fireplaces. Elgin & Hall surrounds are beautifully designed in-house with clever touches and refinements to make them unique. The durable marble has a beautifully variegated finish which you can appreciate first hand.
For example the Vitalia and Roesia are stunning square profile designs with charming detail, offering an unrivaled presence as a stylish feature for any interior.
With a soft inward curve to gently draw your eye to the flame of the fire, both the Aurelia and Sophia marble surrounds delight. The sublime Tudor Arch sets the scene for the traditional Aurelia, whilst the contemporary waved arch of the Sophia encompasses a feeling of pure relaxation.
Electric Fires
A complete electric fireplace is the epitome of convenience; install, plug in and watch the dancing flames and feel the instant warmth of a 2kW heat output. Utilising the latest LED technology the flame effect is that of red, orange and yellow combined to create a truly realistic pattern that is sure to entrance.
Finished in adaptable micro marble, the Lorento and Cotsmore electric fireplaces are refined to ultimate simplicity. They will fit perfectly in any setting, classic or contemporary and draw from the furnishings surrounding them.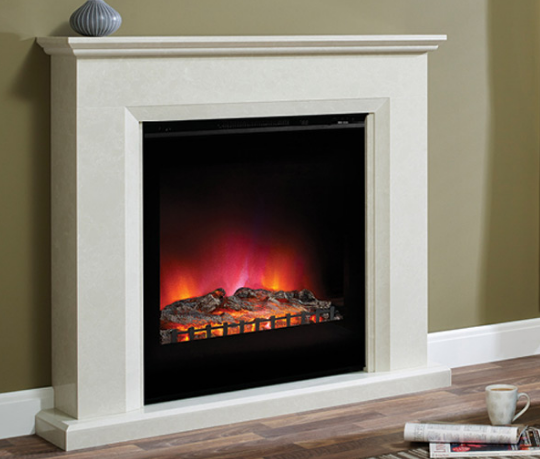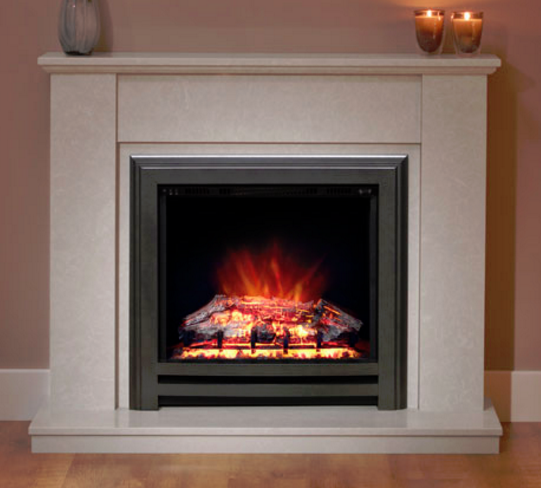 Inset Gas Fires
The charm of a gas fire comes from the flame picture which dances from the glowing, flickering bed of ceramic coals or logs.
Select from an extensive range of styles and colours, slim or deep, smartslide or manual, the choices are endless. Elgin & Hall inset gas fires are controllable and convenient, the flame height and heat output is at your control.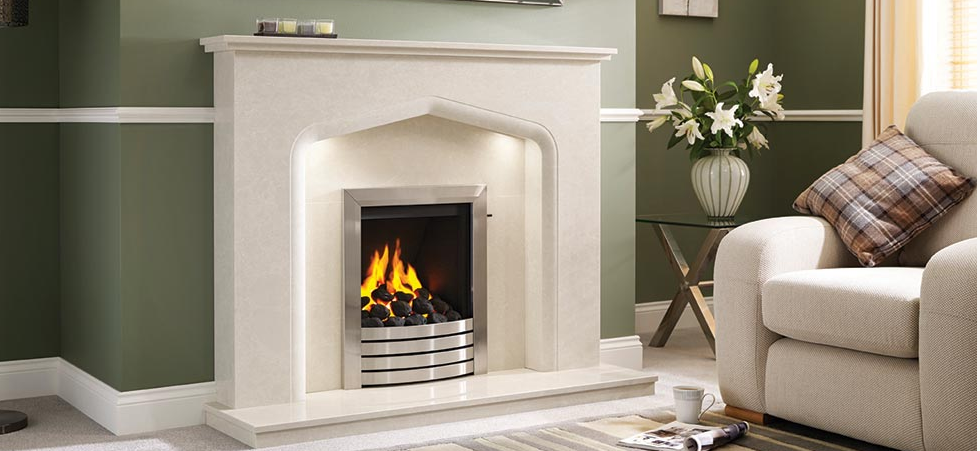 Radiate warmth back into the room with an open fronted, deepline Radion inset gas fire to give the impression of a traditional open fronted fire. Pair it with either an accented profile in the Exclusive trim or a dramatic contrast in the Devotion trim to create your perfect centrepiece.
Quality and Innovation
Elgin & Hall fires and fireplace surrounds could easily be the most rewarding addition you make to your home and its value. As a British manufacturer every aspect from the design through to production is proudly undertaken in their North East facilities.
The surrounds are designed to keep pace with changing lifestyles, whilst gas and electric fires are engineered and thoroughly tested for peak performance and reliability.
Find Out More
With a stunning range of products Elgin & Hall have been a trusted supplier to Zigis for many years, with a wide selection of marble and electric fires available across their stores.
Following a guided tour of Elgin & Halls head office in October 2016 we were hugely impressed with the demonstrations shown to us and how their products are hand crafted and manufactured in their UK based factories.
For further information on the range of Elgin & Hall fires and fireplaces, please feel free to contact us or visit one of our showrooms and talk to our friendly and experienced staff.