The Ashdale ACR Ashdale multifuel stove outputs 7Kw making it suitable for medium to large-sized rooms.
Traditional in style yet equipped with the latest stove technology, the cast iron Ashdale stove is highly controllable allowing you to get the most efficient burn rate from your fuel. A powerful air wash ensures a clear view of the flames during operation. Available in traditional matt black paint or a choice of luxurious enamels - Buttermilk, Gloss Black and Majolica Brown.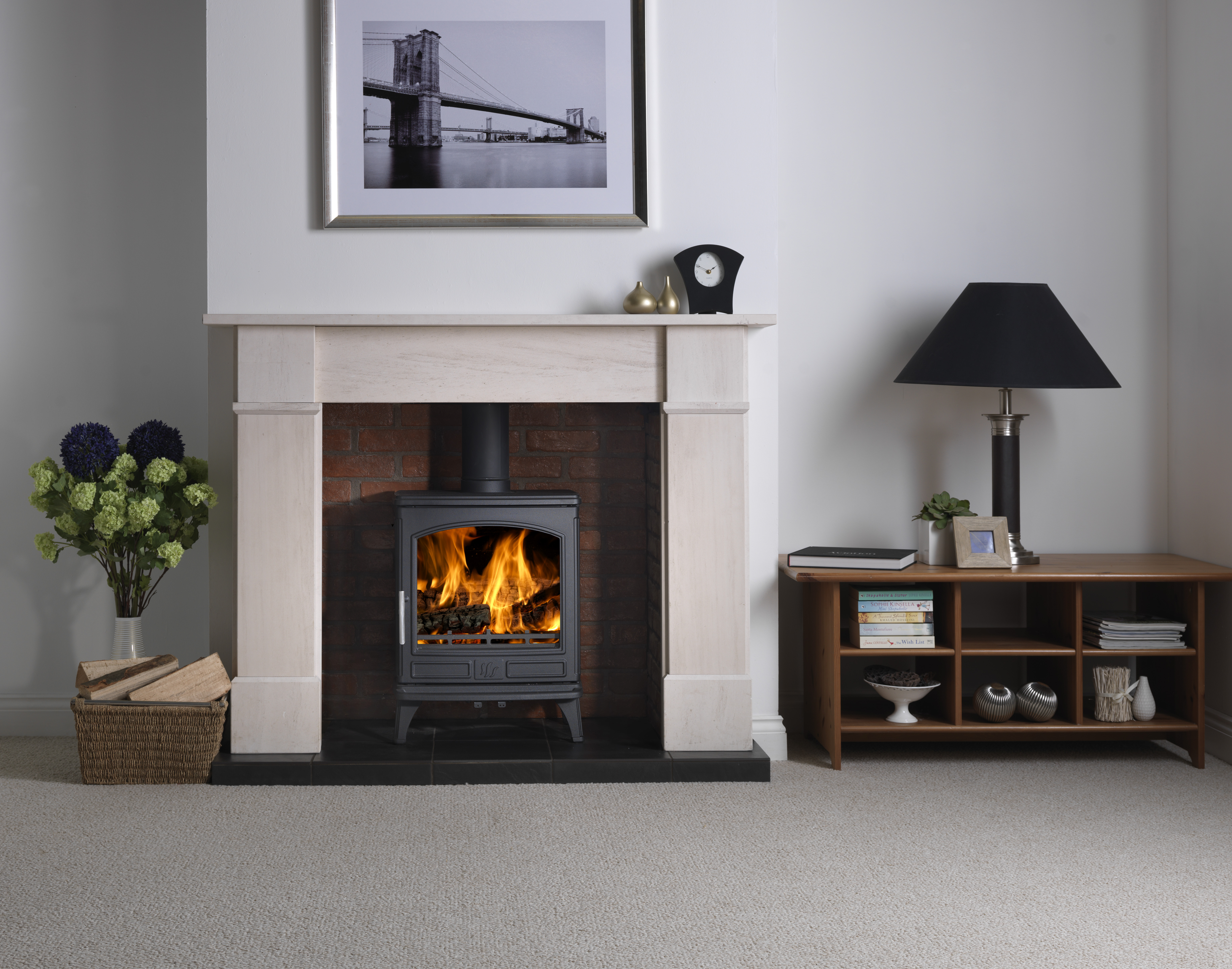 DEFRA exemption allows the wood to be burned in smoke controlled zones and the ability to burn smokeless fuels makes the Ashdale stove a practical option to heat your home whether in the town or country.
The Ashdale multifuel stove is also SIA EcoDesign Ready approved meaning that it meets with the EcoDesign criteria which will become mandatory in 2022.
This makes the Ashdale multifuel stove one of the most environmentally friendly stoves available with high efficiency and low CO & particle emissions.