The Larchdale wood burning stove is a reliable wood burner and the largest stove in our cast iron range.
With an exceptional 9Kw output and the ability to take 50cm long logs this is the choice of stove for a larger room.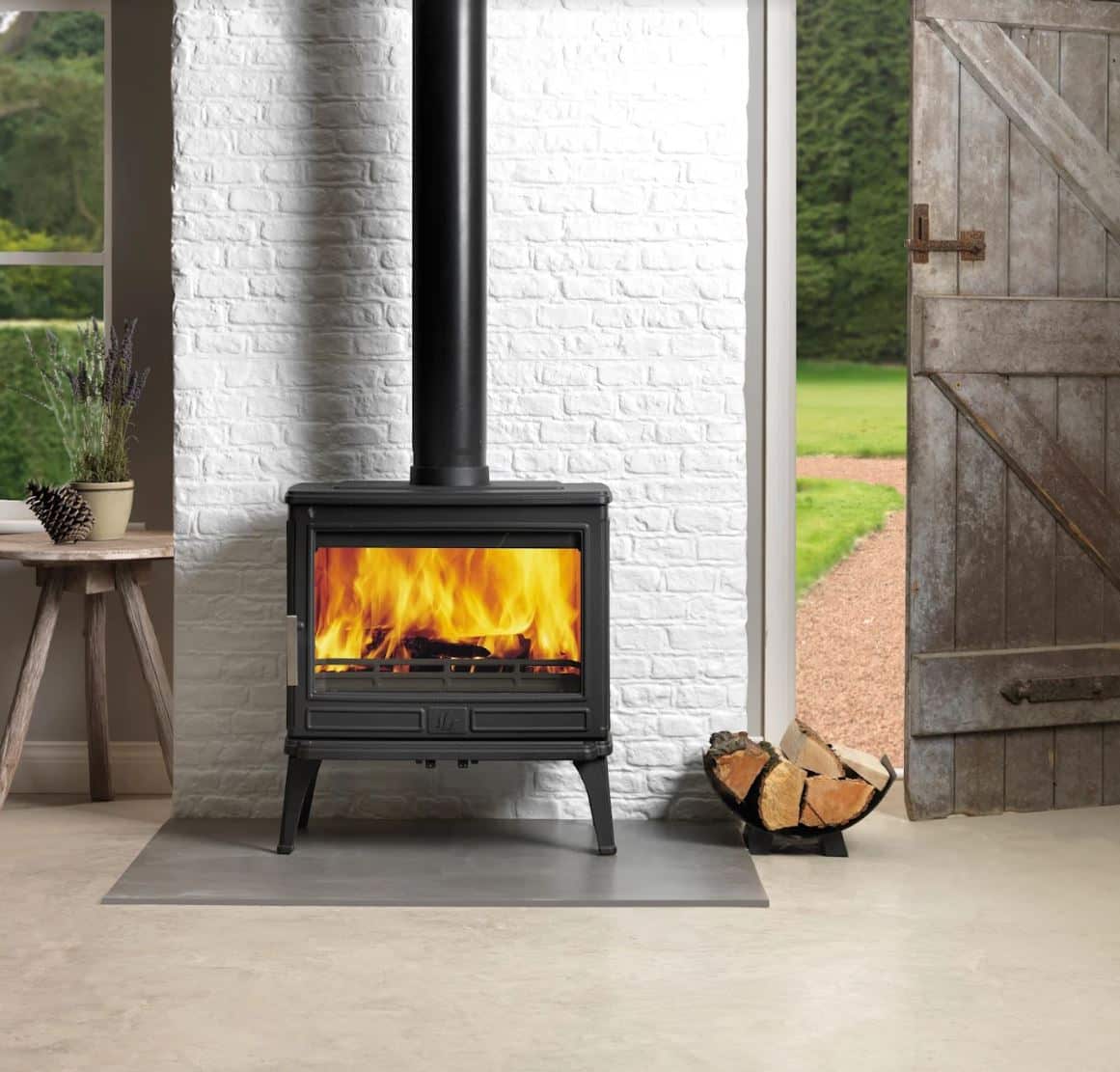 The Larchdale wood burning stove is DEFRA exempt meaning it can be used in smoke-controlled zones, allowing you to enjoy a crackling real fire in the town or country.
The large glass panel offers an excellent view of the fire and is kept clear of unsightly deposits by its powerful airwash. Finished in matt black paint with a contrasting brushed steel door handle.
The wood burning stove is also SIA EcoDesign Ready approved meaning that it meets with the EcoDesign criteria which will become mandatory in 2022 already. This makes the Larchdale one of the most environmentally friendly stoves available with low CO & particle emissions and high efficiency.