The Neo3C-e Electric is a contemporary styled stove with the distinctive feature of two side window panels allowing the flame effect to be viewed from the sides as well as the front of the stove. Standing on an open cupboard base to give additional height and presence, this makes an ideal choice for open-plan living and conservatories. The Neo3C-e Electric stove is one of only a few electric stoves on the market featuring flame effects at the front, back and middle which make it ultra-realistic.
Manufactured from high quality yet lightweight steel and finished in a matt black powder-coat finish for durability, the Neo3C-e Electric stove has the option of 1 or 2Kw heat output along with the option to have just the flame effect only, making it the perfect choice for enjoying the ambience of a real fire without any heat for warmer evenings.
An optional decorative flue pipe kit is available to complete the look along with a black glass top and a choice of 2 black glass hearths allowing you to make this electric stove look as authentic as possible.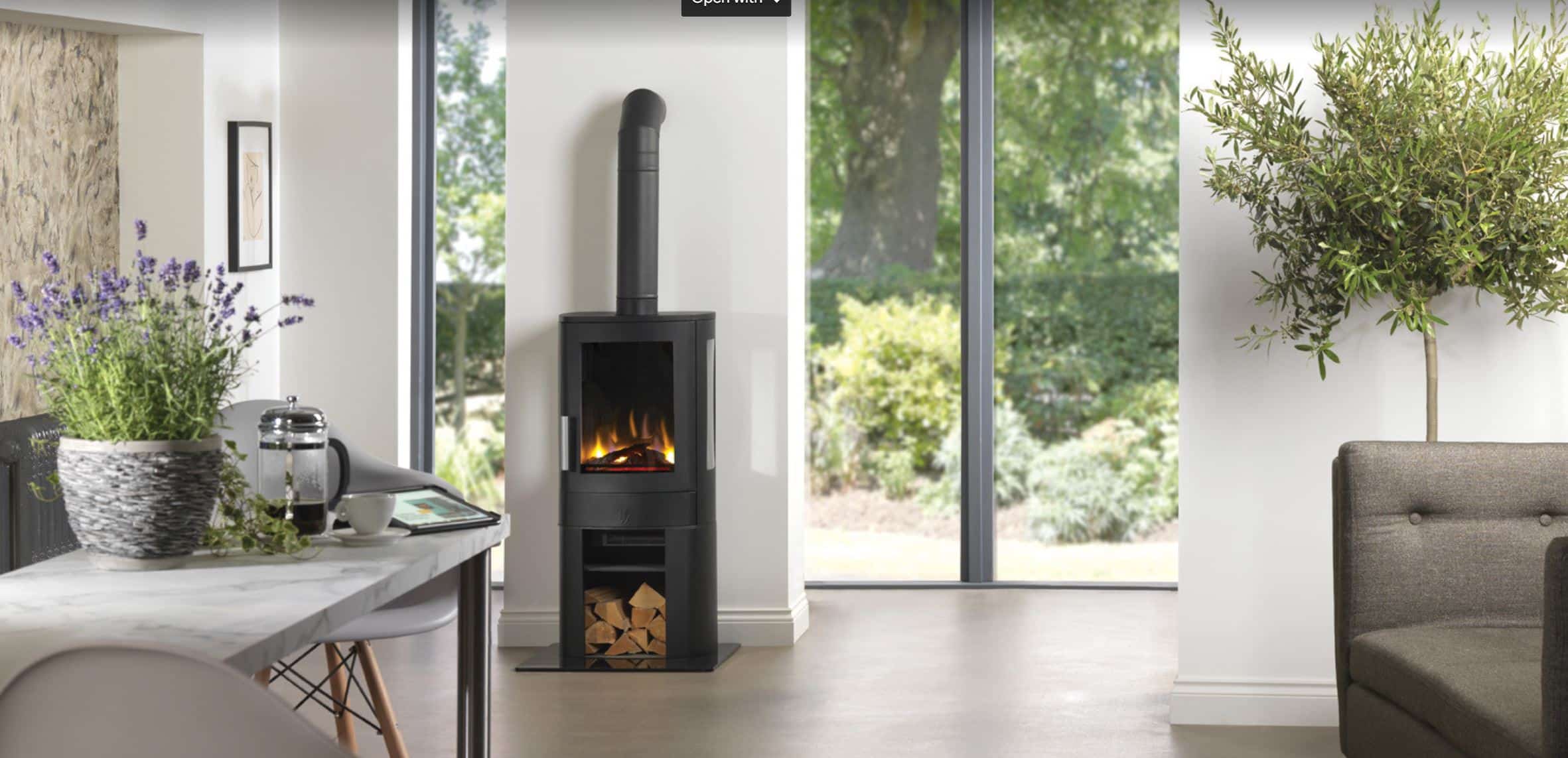 Winner of the "Electric Appliance of the Year" award at the Hearth & Home Exhibition 2018.
The incredibly realistic 3D holographic flame projection has 4 flame settings - high flame, medium flame, low flame and glowing embers. Our flame projection technology creates flames in the front, middle and back of the fire bed which with the addition of the optional blue flame, gives greater ambience and realism.
The crystal embers and ceramic logs provide a natural, realistic look to the stove. The stove can be controlled from the unit itself or from the 7-day programmable intelligent remote which is supplied as standard. The stove can be programmed to come on automatically at different times of the day and the week and can be thermostatically controlled.