The PR-600E is the most compact of ACR's inserts and features 16 different flame effects along with 2 heat settings of 0.8Kw & 1.6Kw output.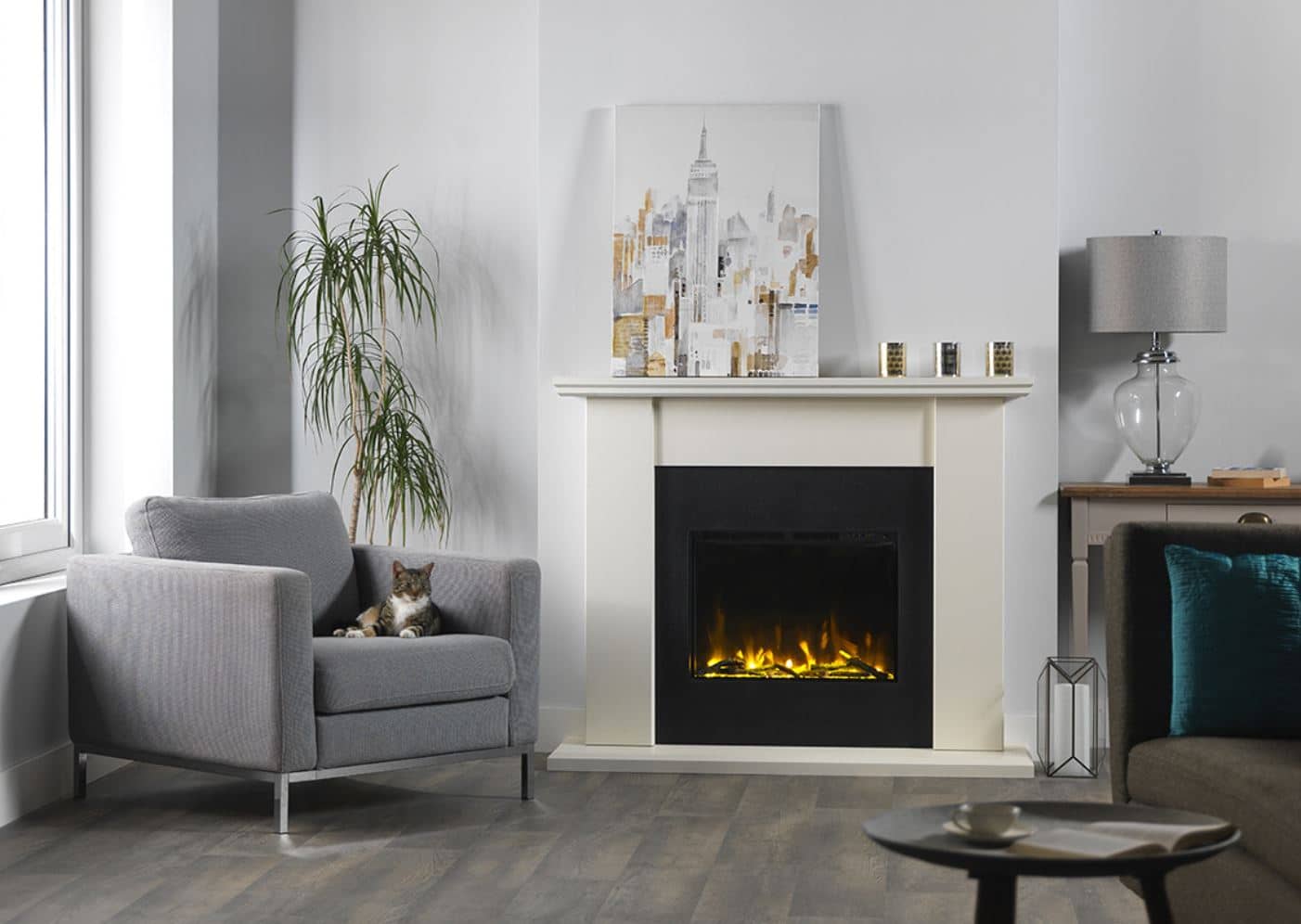 This model can be installed into ACR's own bespoke fireplace design, the Harborne fireplace, as shown, or installed into your own preferred setting.
It's incredibly realistic LED flame effect has 64 different effect options including coloured flame effects, high flame, medium flame, low flame and glowing embers.