DEFRA approved for burning wood in a smoke control area. Pictured with a Panoramic Steel Trim and Quadrant Trim in a Catarina 700 Corinthian Stone Suite, the Tucana 600 Inset Stove stove is also protected with a Lifetime Warranty. Made solely for burning wood, the Tucana 600 is a sleek and simplistic cassette style stove that allows you to create a contemporary hole-in-the-wall fireplace.
Tucana 600 Inset Stove has been Intelligently Designed
The Tucana 600 has been intelligently designed to provide a wider view of the flickering flames, and you can complete the minimalistic look with a choice of steel trims or a specially made stone fireplace.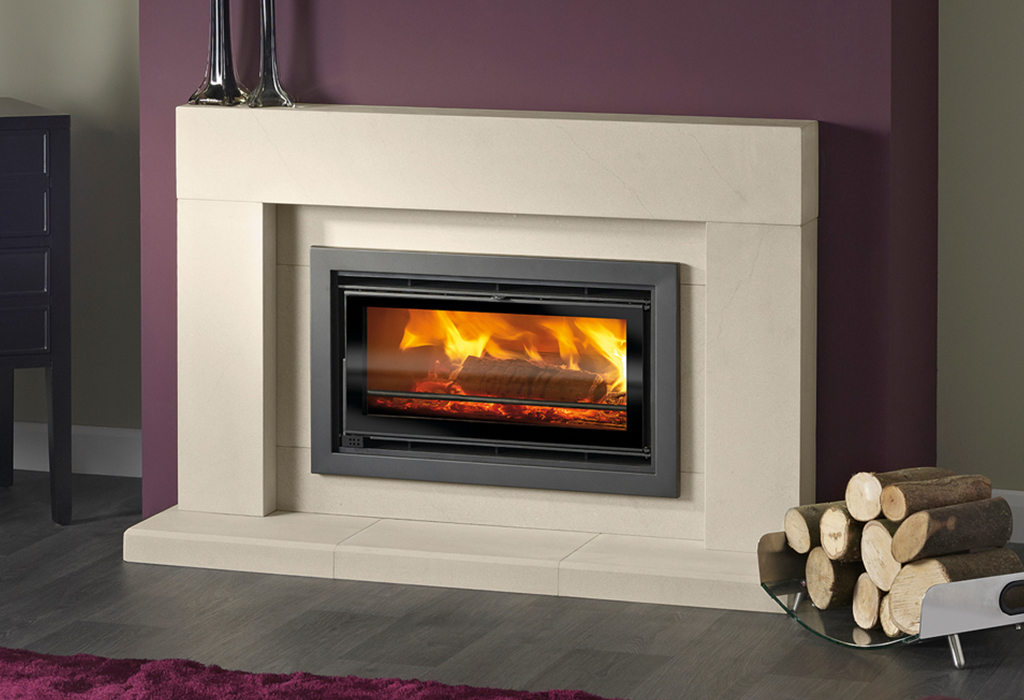 Capital Fireplace's Tucana 600 Inset Stove Dimensions, Specifications & Energy Rating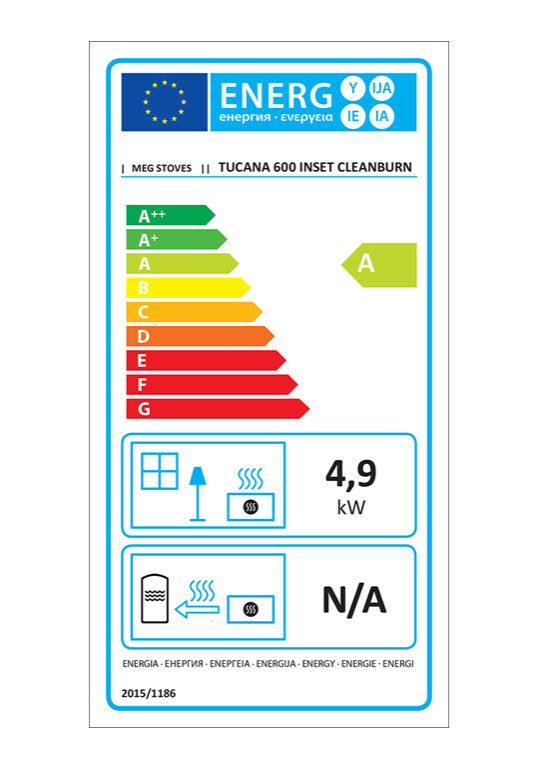 Fuel: Wood
Output: 4.9kW
Efficiency: 76%
Flue Exit: Top
Flue Size: 125mm
Ventilation: Not normally required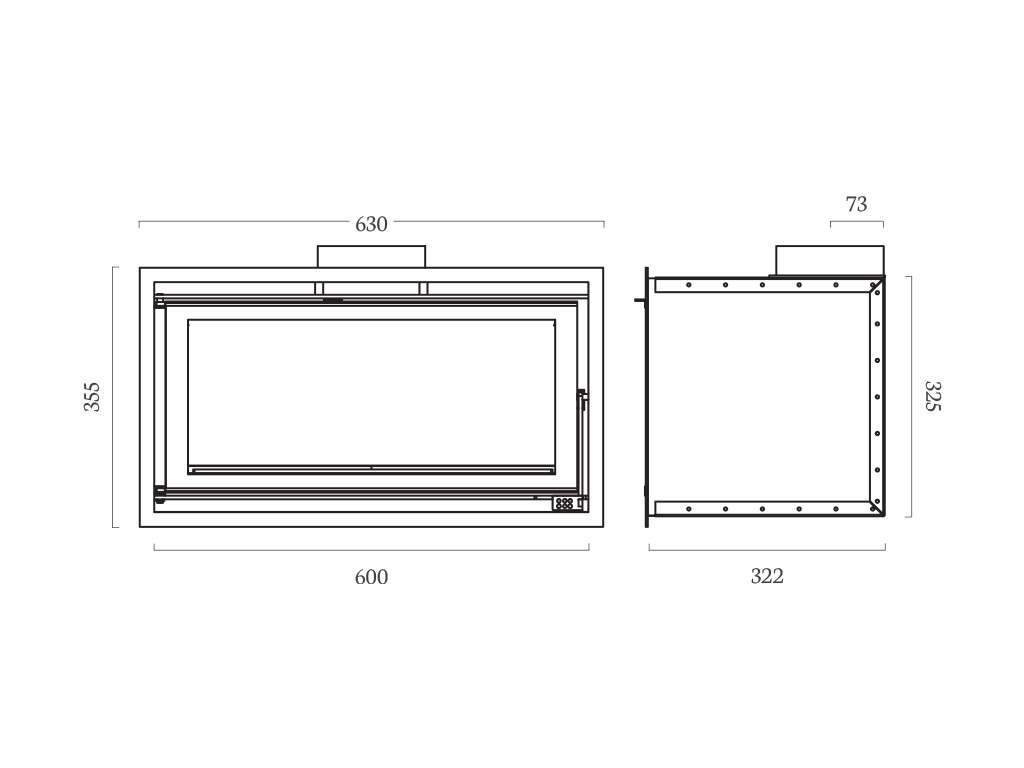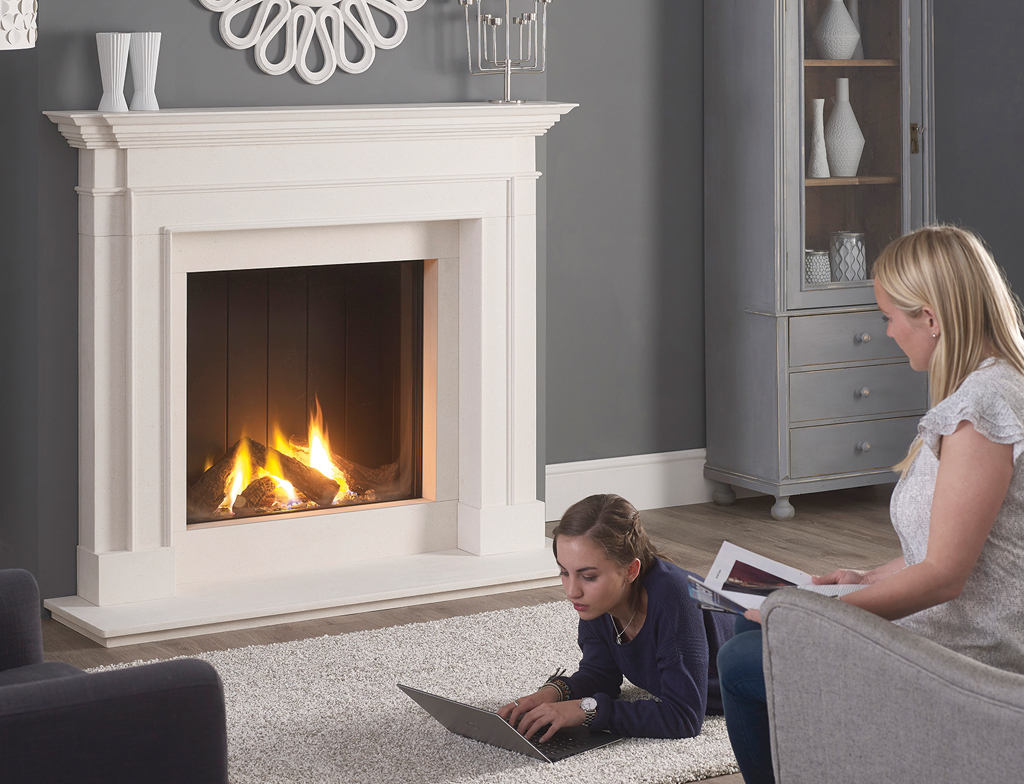 Capital Fireplaces Quality Promise
Capital Fireplace's manufacturing and fabrication facilities are strategically located to utilise both the most advanced manufacturing technology available and the highest quality skills.
They have established long term relationships with quarries and foundries with highly efficient fabricators coupled with the unique experience and skills of the stone masons employed provide the backbone for the stringent quality and manufacturing standards they can achieve with their collection.

Capital Fireplaces was established over 28 years ago to supply high quality, elegant and affordable fireplaces crafted from natural materials. Since then they have expanded and developed to become one of the leading UK suppliers of a wide range of superior fireplace products.