The Vega Gas is a stunning, high-quality cast iron stove available as a conventional or balanced flue for those without a chimney.
Balanced flue option for those without a chimney.
Manufactured in high-quality cast iron.
Suitable for a 12mm light-duty hearth.
Responsively controlled from the comfort of your armchair.
High-definition ceramic logs create a truly authentic look.
Responsively controlled from the comfort of your armchair, the Vega Gas Stove stove comprises a high definition ceramic log fuel bed creating a truly authentic look and is protected with a 3 Year Warranty. Pictured here with a Geocast Light Oak Beam and Red Brick Chamber.
The Vega Gas Stove is Made to Suit Your Home
The Vega Gas stove is also suitable for a 12mm light duty hearth and is available with a standard up and out flue kit as an optional extra.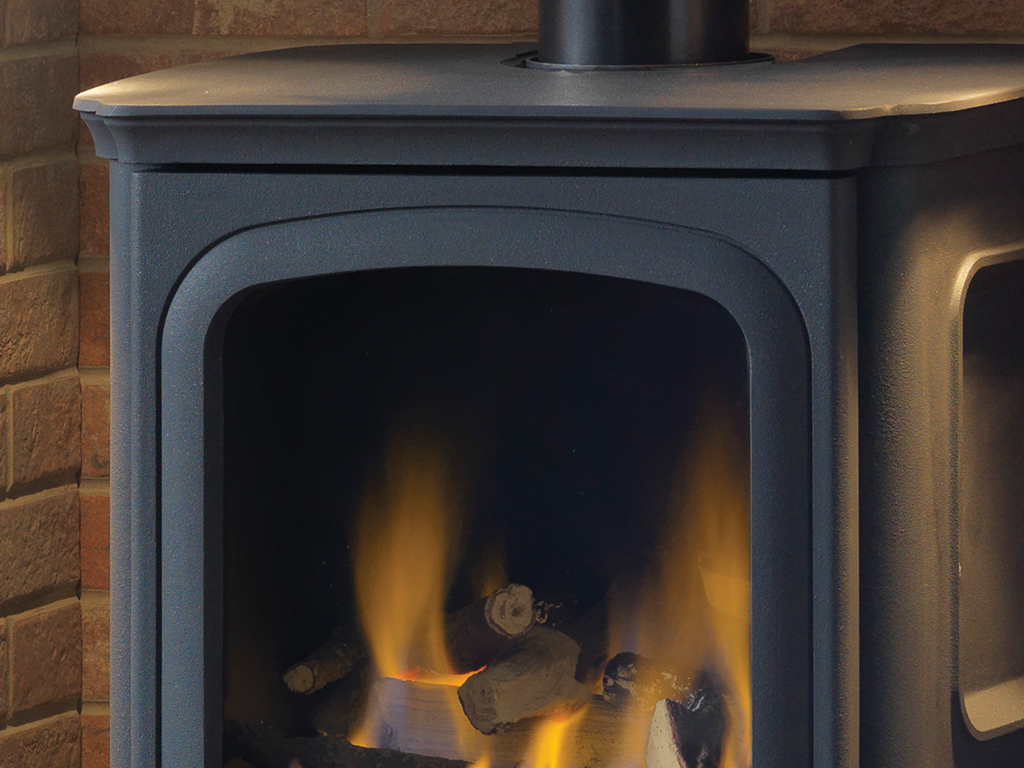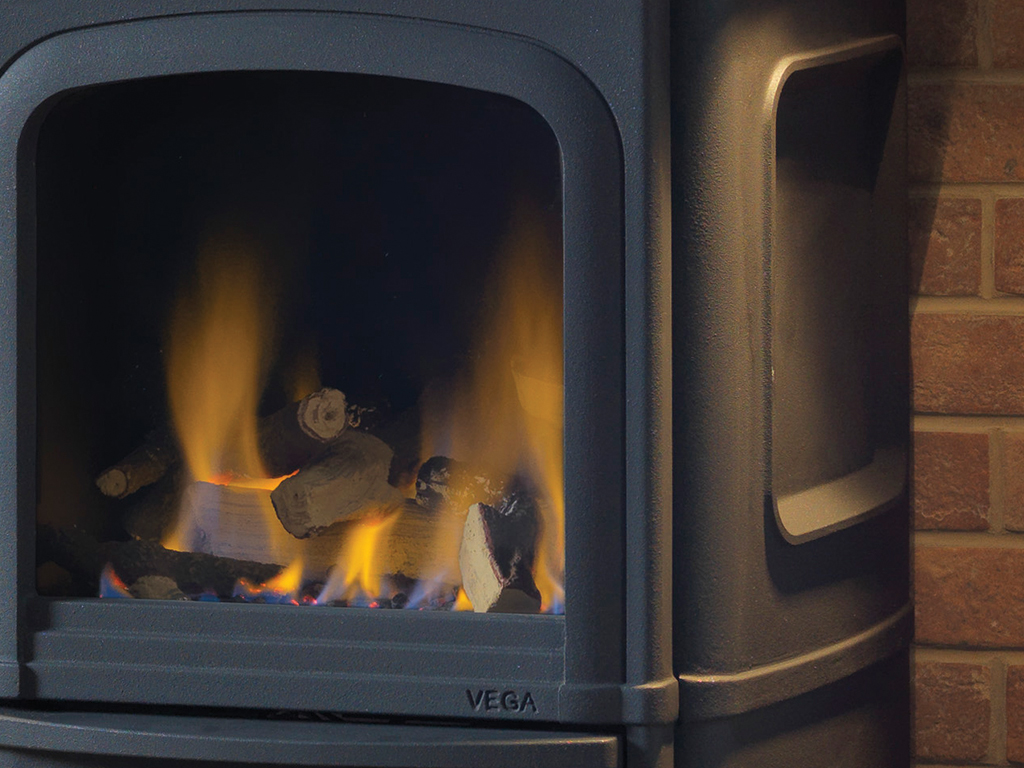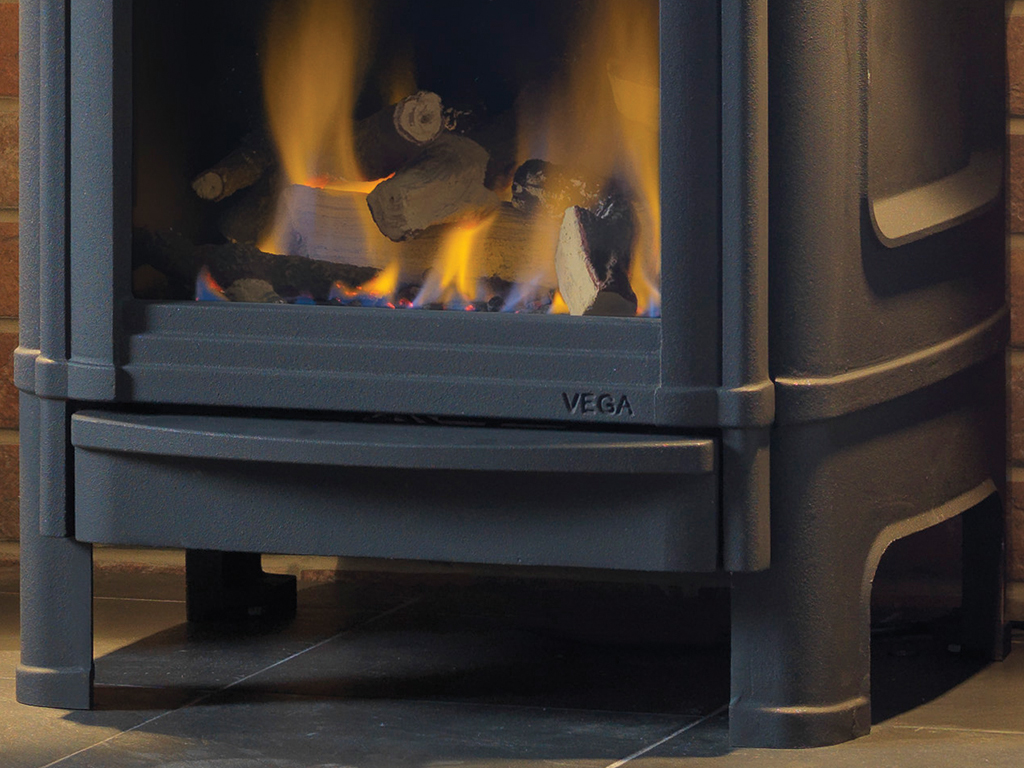 Capital Fireplace's Vega Gas Stove Dimensions, Specifications & Energy Rating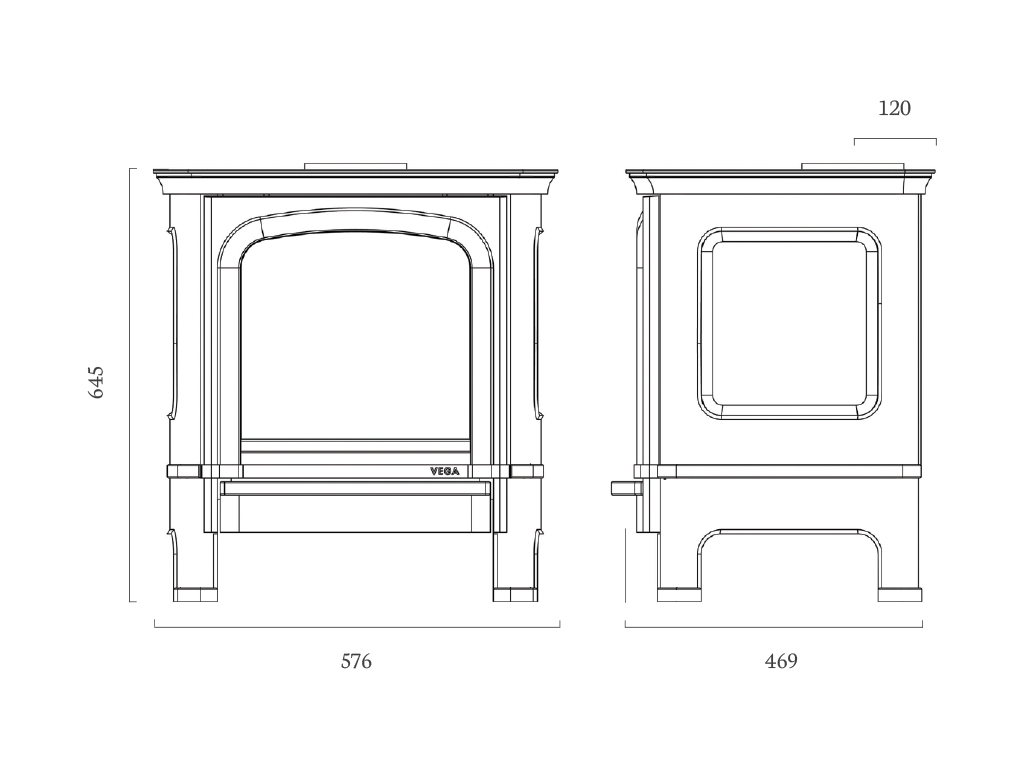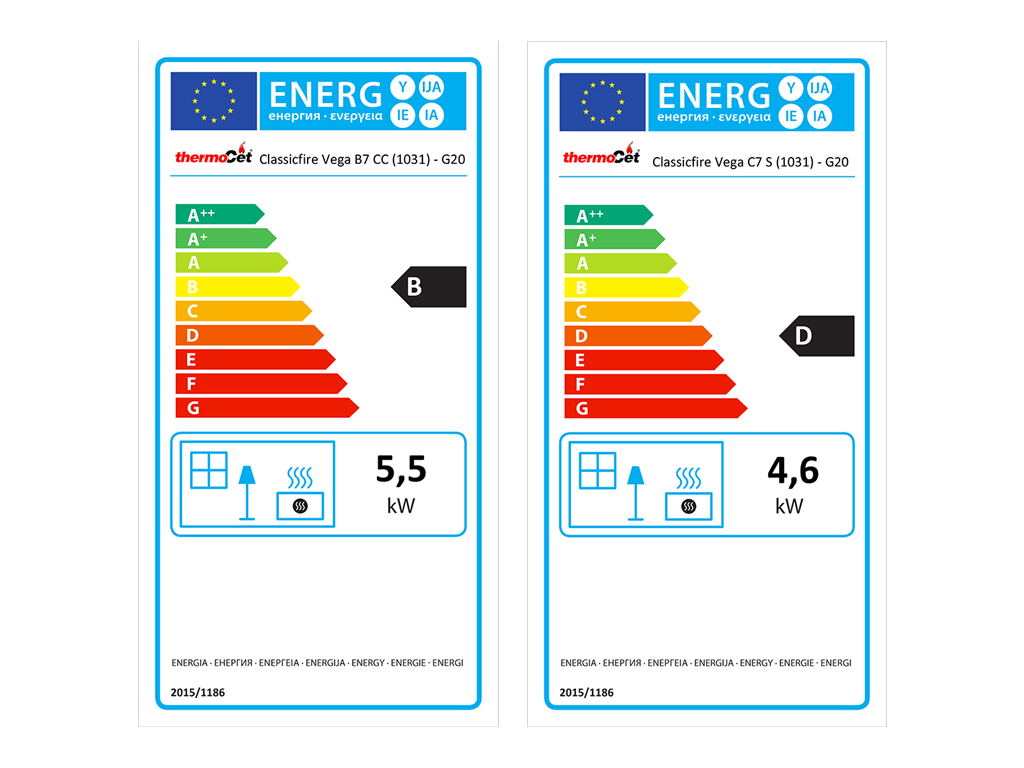 Fuel: Natural Gas or LPG
Output: (BF) 5.4kW / (CF) 4.2kW
Efficiency: (BF) Up to 75% / (CF) Up to 69%
Flue Exit: Top
Flue Size: (BF) 150mm / (CF) 100mm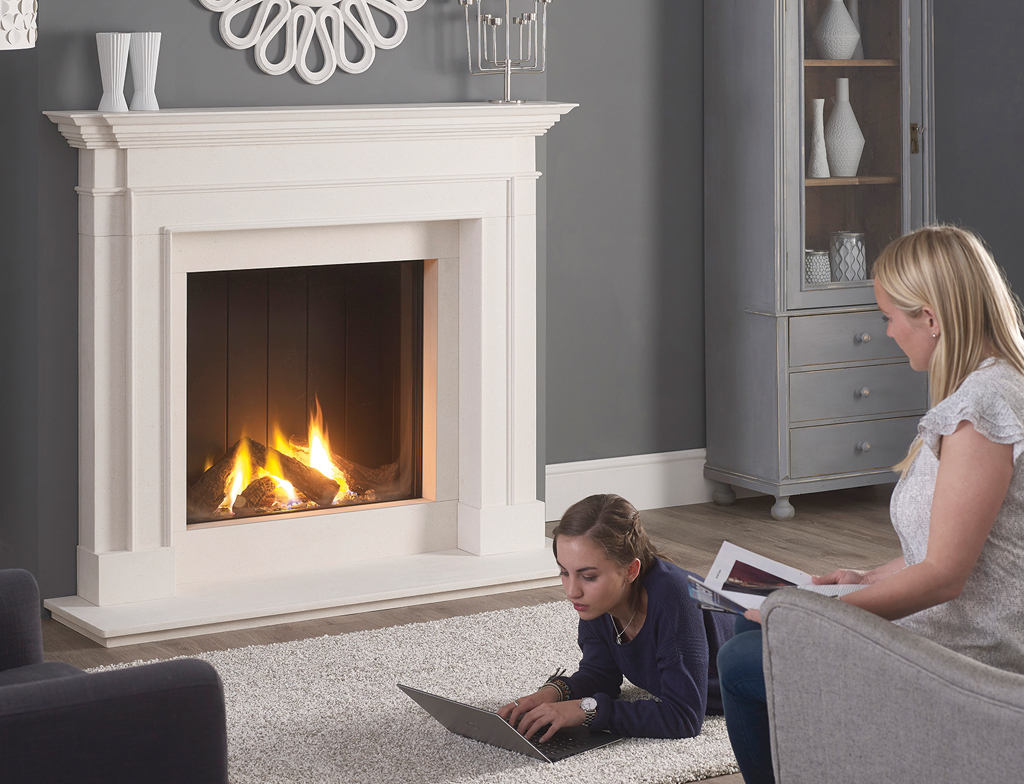 Capital Fireplaces Quality Promise
Capital Fireplace's manufacturing and fabrication facilities are strategically located to utilise both the most advanced manufacturing technology available and the highest quality skills.
They have established long term relationships with quarries and foundries with highly efficient fabricators coupled with the unique experience and skills of the stone masons employed provide the backbone for the stringent quality and manufacturing standards they can achieve with their collection.

Capital Fireplaces was established over 28 years ago to supply high quality, elegant and affordable fireplaces crafted from natural materials. Since then they have expanded and developed to become one of the leading UK suppliers of a wide range of superior fireplace products.